If you are new to Google Docs Spreadsheet interface, doing basic tasks can leave you looking for answers. To accommodate more data in a Spreadsheet file we can add more sheets. You can easily add more sheets to Google Docs Spreadsheet file with a click of a button on icon at the bottom bar of Spreadsheet editor interface.
Add new Sheet in Google Spreadsheet file
1. Goto docs.google.com & login into your Google Account.
2. Create new or open existing Spreadsheet file.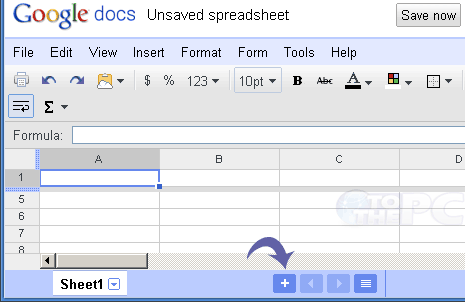 3. At the bottom of Spreadsheet, click + sign to add new sheet to your Spreadsheet file. Click + sign again to add more sheets.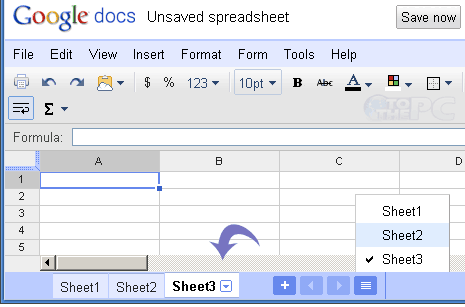 4. Click last icon (to the right of + sign) to view all sheets and select either.