By default, you can access print option in Firefox browser from File menu. We have already seen plugin to add "Print Preview" button to right click context menu and to Firefox status bar. "Print context menu" is another useful plugin for with more features. It adds print button besides print preview button to right click context menu of Firefox browser.
Print button to Firefox right click menu
1. Download Print Context Menu plugin.
2. Download and install the plugin in Firefox browser.
3. Restart Firefox browser and open any webpage.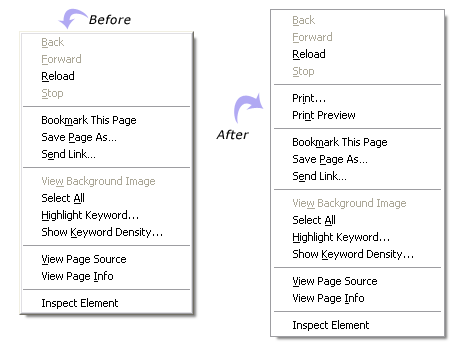 4. Right click and click print button to directly print contents on that webpage. For sure one handy Firefox customization, if you print lot of web content on daily basis.