Blending images in a graphic editor like Photoshop can take lot of time and need expert 'know how'. You can easily perform this routine in few simple clicks with elegant professional results using free "Image Inc" software. It allows you to blend multiple photos together, create interesting texture overlays, add edge and frame effects to your images. Best part, it is very easy to use program for quick image blending.
Blend multiple images with Image Inc program
1. Download Image Inc [1.89MB] for Windows 7, Vista or XP computer.
2. Launch the program after installation.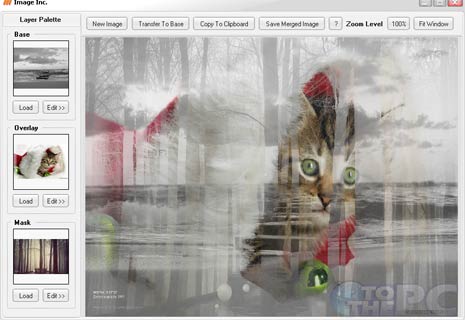 3. Click "Load" button to select images for: base, overlay and mask. After selection of 3 images, program will automatically show blended output of selected images.
4. Customize the image blending by adding different effects. Click "Edit" button to access different options for base, overlay and mask images.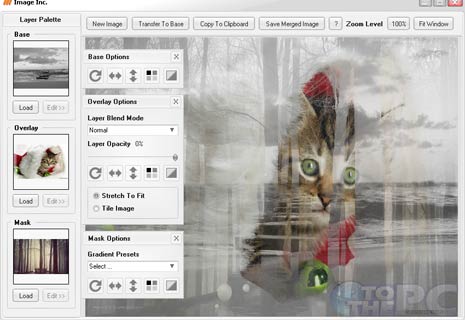 5. Play around with different options and click "Save Merged Image" button to download final blended image.
Image Inc is for sure one easy way to blend multiple images with 26 different blend modes like gray-scale, color invert, gradient presents and much more. Have fun blending images!