Mail application on iPad is more feature rich after iOS 5 software update. Besides all new mark mail as unread feature for email messages, you can also format selected text in email message. Mail application on iPad and iPhone support set of new text formatting tools that allow you to make text bold, italics and underline with ease.
Text formatting in Mail app on iPad & iPhone
1. Tap on Mail icon on iPad home screen to launch email writing application. Start with composing of new email message by tapping write button at top right part or open any draft email to continue.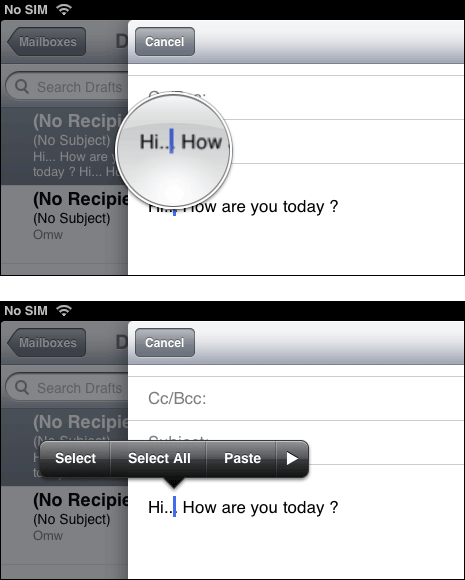 2. Type any text that you want to format further. Tap and hold on text that you want to format until zoom bubble appears. After that you should see toolbar with Select, Select All and Paste option. Tap Select option and then move the highlighter area to select specific text that you want to format.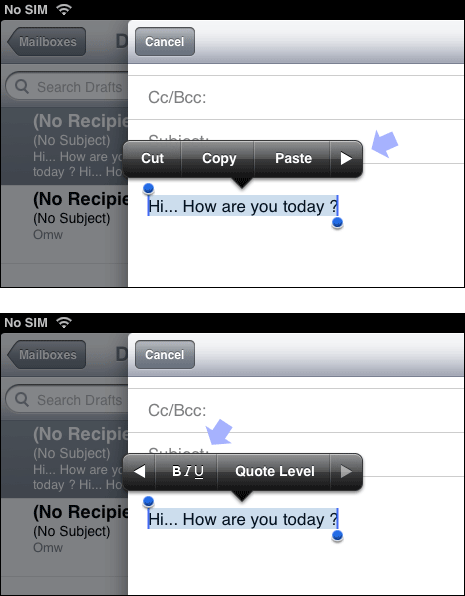 3.  Once text is selected, you should see Cut, Copy and Paste options on the toolbar. Tap on right arrow on the toolbar to view option B/U and Quote Level. Tap on B/U option to view Bold, Italics and Underline options.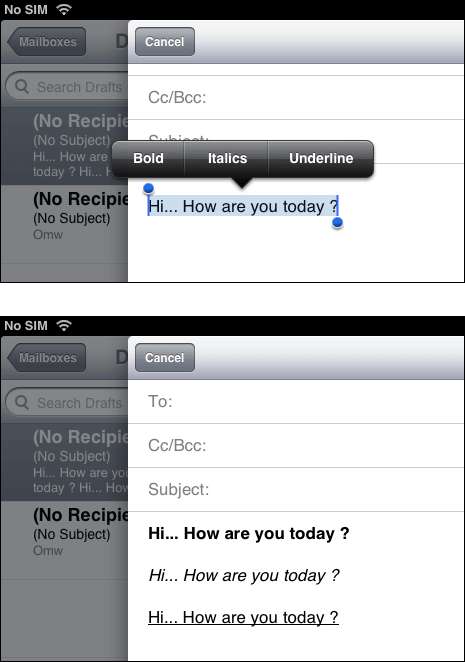 4.  Tap on either for rendering that type of text formatting on selected text. Similarly you can bold, italics, underline any text in email message using this procedure. For sure a neat way to bold, italics or underline any text in email message for better visibility.