There has been lot of buzz regarding new Apple babies. Leaked images, this feature, that feature – all has made news in recent past.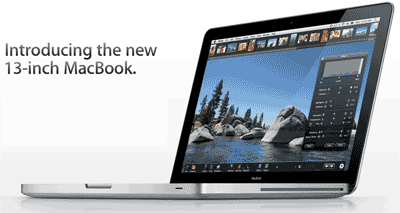 Now, the actual THING is officially out: 13-inch MacBook & 15-inch MacBook Pro (& yes, improved MacBook Air). Some rumoured features are present in the actual Macbook babies.
13-inch Macbook – As always, this beauty from Apple looks cool. Features include: precision aluminum unibody enclosure, ultrathin 13.3-inch LED-backlit display, upto 5x faster NVIDIA graphics performance and all new smooth glass Multi-Touch trackpad. Starts at $1299.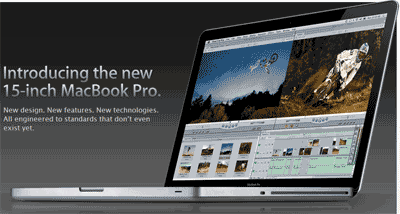 15-inch MacBook Pro – Besides the size, there is visible prep up in the looks department. Features include smooth glass Multi-Touch trackpad, high performance graphics, aluminum unibody enclosure and more. Starts at $1999
Check out individial official product pages for more details and images. Which Apple beauty is looking better to you?