7-zip is a popular free archive manager to open zip archive files. You can use 7-Zip to open different format of archive files including zip, rar, tar, gzip and many more. While it is an effective program for opening variety of zip files, look-wise program may look out-dated and too simple. Well, you can easily jazz up 7-Zip file manager looks by implementing themes on it. This is possible using free portable '7-zip theme manager' package containing toolbar buttons and filetypes button themes.
7-zip manager program: the default look
Following is the default look with basic toolbar buttons and filetype buttons. You can modify them using 7-zip theme manager program (discussed below).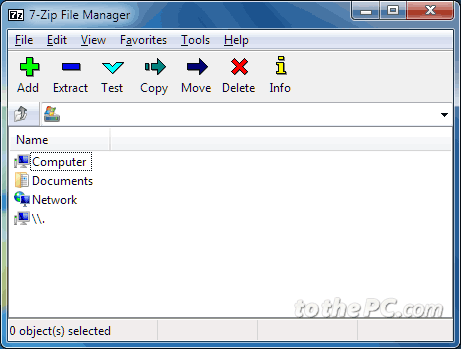 7-Zip Theme Manager with toolbar & filetype themes
7-zip theme manager is a free download-able package for Windows users that quickly allows you to change theme of 7-zip manager from number of pre-defined looks. You can modify toolbar and filetype button looks in few simple clicks.
1. Dowload 7-zip theme manager package on your computer. Once file is downloaded, right click on it and then use 7-zip > extract here option.
2. Then open a new folder with extracted files and double click 7zTM file to launch the theme manager program. It will ask you to confirm on folder with 7-Zip install files and language of use.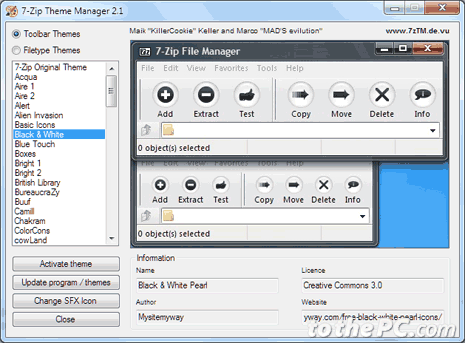 3. Once the program interface opens, you can click to browser different toolbar themes on left sidebar. Select any specific theme and then click Activate theme button.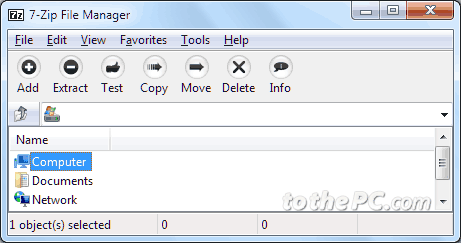 Selected theme will be applied to 7-zip program (make sure 7-zip program is closed while applying theme). After applying theme, open 7-zip program to see new look toolbar buttons.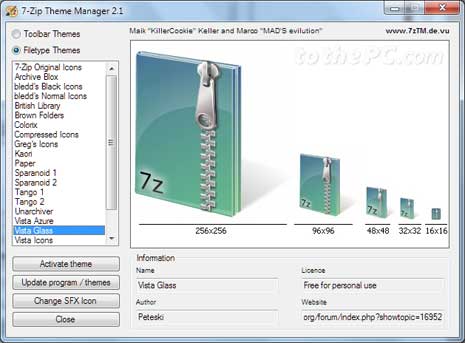 4. Similarly, you can change and modify filetypes button from number of available options. Click to select 'Filetypes Themes' option and browse various available themes. Click Activate theme button to apply selected filetypes theme.
For sure, one simple theme manager program loaded with number of colorful themes to add new look to 7-zip manager program.