Are you bored with the blue and white tone of Facebook and looking for refreshing change? You can easily change color of your Facebook profile interface and there is no need to install any theme for this change. This change can be implemented within Firefox browser using an GreaseMonkey addon. It allows you to view different color scheme for every new page that you open in facebook.
Use Greasemonkey to customize Facebook look
1. Launch Firefox browser & open GreaseMonkeyAddon page.
2. Install this Firefox plugin and restart your browser.
3. Open a new tab and go to Auto-colorize and click on install. Your Grease monkey javascript is now installed.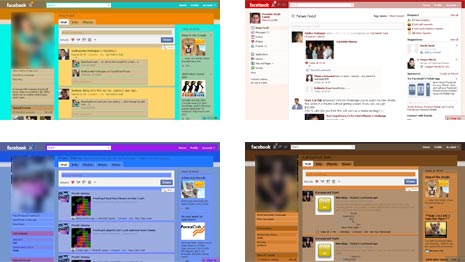 4. Now you just have to log on to your facebook account to see the changes. Facebook with refreshing different colors based on the user's photo.
You can always disable this by going to Tools > Greasemonkey >Manage User Scripts. You can also use Firefox personas skins to change look of your Firefox browser.