Do you want to change measurment units format in Microsoft Word document? You can easily customize measurement types among inches, centimeters, picas and points. This can be done from options menu in Microsoft Word 2010 program. Following steps can help you set desired measurement unit type for your MS Word document.
Set custom measurement unit type in Word 2010
1. Open Microsoft Word 2010 program and goto File > Options.
2. Then click 'Advanced' tab on Word options window.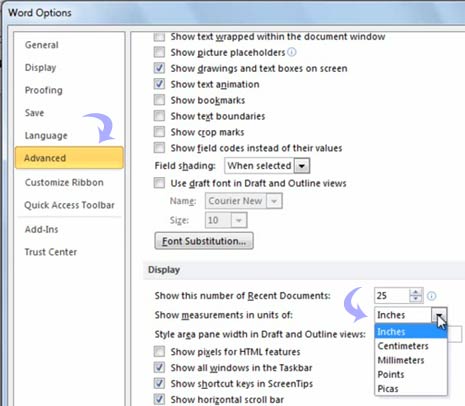 3. Scroll down to select desire unit of measurement from drop down box next to "show measurement in units of" under "Display". You can select either of measurement units: inches, centimeters, millimeters, points and picas.
Video demo: set measurement units in Word
Above video via theWord blog from Microsoft.