Do you want to change license product key of Microsoft Office software installed on your computer? You can remove existing Office product key information and then re-enter new product key for making the change. This can be easily done in few simple click using free utility "Office Key Remover" and can be done manually.
Manually change MS Office 2010 product key

1. Open any MS Office program like Word, Excel.
2. Goto File > Help and click "Change Product key" on right side.
3. In the new screen, enter new product key and click Continue button.
4. Then you can click either on "Install now" or "Customize" buttons.
Change using MS Office Key Remover utility
1. Download Office Key Remover and then run the program.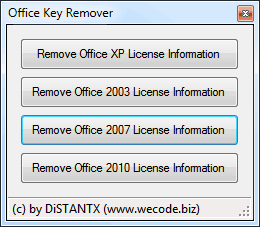 2. Click to select, which Office version license key you want to remove. It supports Microsoft Office 2010, 2007, 2003 and Office XP.
3. After removal, launch any Office program like MS Word.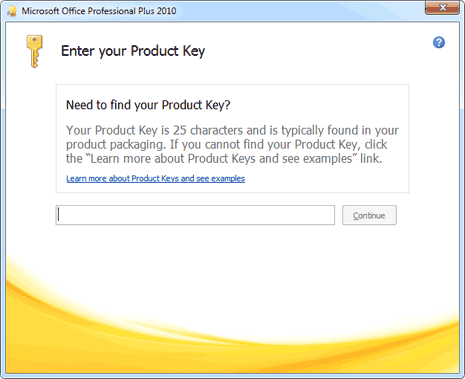 4. Then enter the product key as and when you get prompt for it (as seen in above screenshot).