Microsoft introduced Jumplist feature in Windows 7 operating system. Jumplist is list of  recently opened documents or folders. It is displayed when you right click on the icon in the taskbar or when you take the mouse pointer to the application in the start menu.You can easily customize the number of items displayed in a jumplist.
Customize the number of  Items in Jumplist
1. Right click on taskbar & go to properties.
2. Under Start menu tab click on Customize.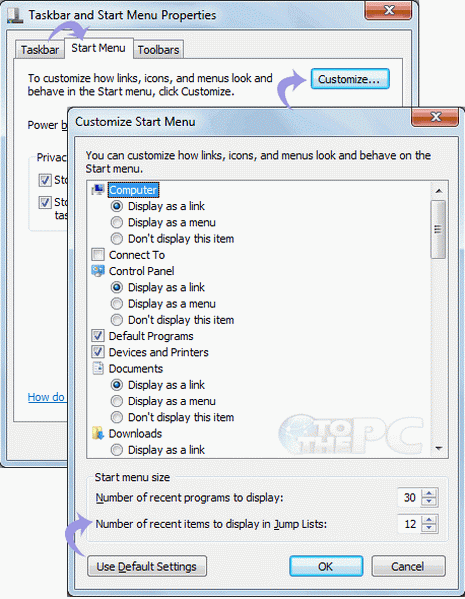 3.  Now change the number of  recent items to display in jump list. By default it is 10. Click OK