Do you want to quickly convert copied text into uppercase (or lowercase) without manual editing? Ideally, copied text remain in the same state, unless you modify it after pasting it in a notepad or word processor. We have already seen tool to strip text formatting from copied text by quick conversion of copied text into plain text during paste routine. You can use free tool for automatic text case conversion (into uppercase or lowercase) of copied text using quick keyboard shortcut key.
ClipCase to convert Text Case with keyboard shortcut
Clipcase is a free portable tool that allows you to change text case between uppercase and lowercase of copied text. This conversion is done automatically using specific keyboard shortcut hotkeys.
1. Download Clipcase tool on your computer. Unzip the download file contents and then double click 'Clipcase' file to launch tool on your computer.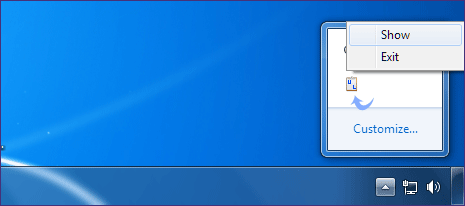 2. Tool will sit on the taskbar, you can right click on its icon and then click show option to view its user interface window. It will show keyboard shortcuts that you can use for text case conversion of copied text.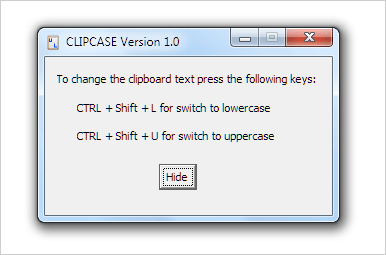 3. To use this tool, copy text from any website or document file. Then press Ctrl + Shift + U keys together for converting copied text into uppercase. Then open notepad or word processor file, press Ctrl + V to paste text in uppercase, converted automatically through clipcase utility.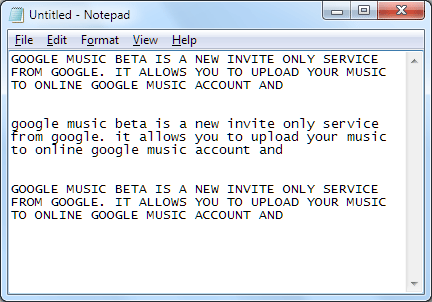 4. Similarly after you copy the text, press Ctrl + Shift + L keys to convert text to lowercase. Then press Ctrl + V to paste text now converted to lowercase alphabets. For sure one quick and easy way for text case conversion
If you are connected to internet all the time, instead of using this utility – you can opt for online text case converter. Just paste the text in an online editor and convert text to desired format among lowercase or uppercase.