Windows Live Essentials 2011 suite now support multiple language user interface (MUI). You can easily switch and change language of Windows Live Essentials 2011 including Windows Live Messenger. You can change language user interface to different language from language selection settings.
Switch Windows Live Essential 2011 language
1. Goto Control Panel. Type Control Panel in search box or goto Start > Control Panel.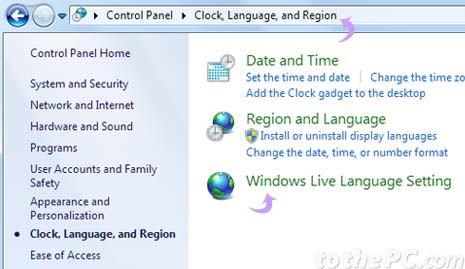 2. Click on 'Clock, Language, and Region' option in Control Panel.
3. Then click 'Windows Live Language Setting' option.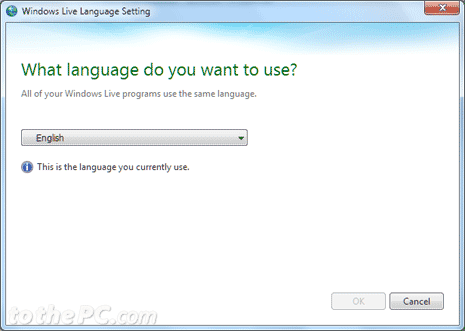 4. In the pop-up dialog window, select desired language from the drop down menu and click OK button.
User interface of Windows Live Essential 2011 suite will change to selected language. This will also change language of Live Messenger 2011 program.