For Starters: DocX is default format to save documents in Office 2007 and above. While DotX is default format for Office templates for word processing application. You can easily convert any DotX file into DocX format using free DotX to DocX converter software. After conversion you can open DotX file in any program that support opening of DocX files.
DotX to DocX conversion
1. Download DOTX to DOCX program.
2. Unzip & install the converter on the PC.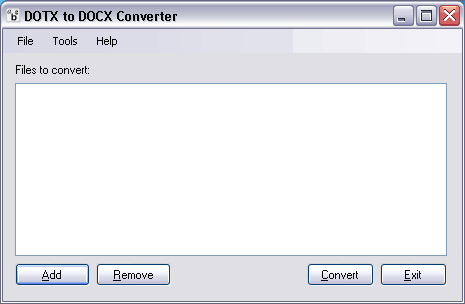 3. Launch the program & then click Add button to select source DoTx file and name of destination DocX file.
4. Click Convert button for quick and easy conversion.