You can easily create icons from PNG images on the computer without installing any software. ConvertICON is a free and easy to use online image converter to convert PNG images into ICO icon format. Using this online image converter, you can make icons from PNG images on your computer.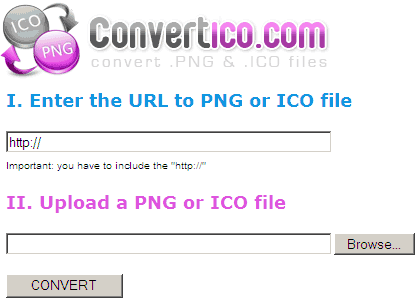 Related – ImagIcon software to Convert JPG, PNG, BMP to ICO icon
To get started, enter the URL of PNG image stored online or click browse to select PNG image on your computer. Then click on convert button to get selected PNG image in ICO icon format. You can right click to copy the final ICO image on the computer. ConvertICO also allow reverse conversion from ICO to PNG. You can see latest converted icon on homepage and leech/copy icons (if you like them!).