Besides radical big features like metro tiles, ribbon bar in Windows Explorer and so on – there are number of welcome surprises in upcoming Windows 8 operating system. Ideally to change Library icons one had to use third party icon changing utility software as there is no default option to modify and change Library icons on Windows 7 operating system. However, Windows 8 makes this few clicks routine without need to use any third party application software for the same.
Win8: Modify Library icons without additional software
1. On your Windows 8 computer open Library section. Open Windows Explorer by pressing Win + E keys, Library section should be visible on left pane of the Windows Explorer.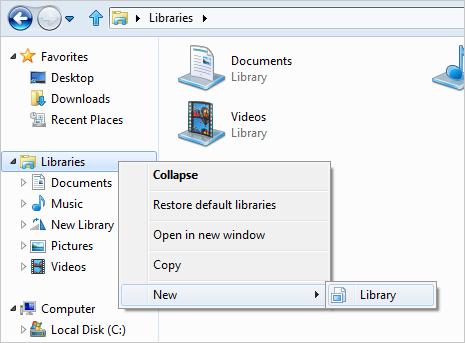 2. Right click on Libraries and then goto New > Library option. You should see new Library icon now. Right click on newly created Library icon and then click Properties option.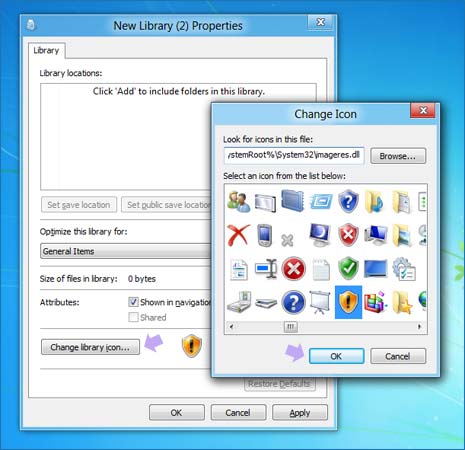 3. Then click 'Change Library icon' button at the bottom of Properties box. This will open 'change icon' pop-up box, click to select new icon for Library and click OK button.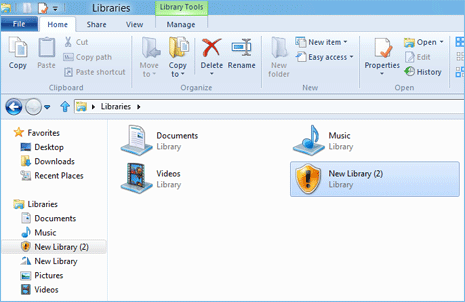 Now Library will have new icon as per your selection. Similarly, you can change icons of other Libraries for quick and easy identification. Best part, unlike Windows 7 – there is no need to use third party software for changing icons. [via Vasu Devg]
Video: Using change Library icon feature on Windows 8