HTML to PDF Converter is a free online tool for quick conversion. It can convert and save any HTML webpage as a PDF file. To get started, just enter URL / web address of any webpage and click on "transform" button. You will get prompt window, click save button to download PDF file with specific webpage.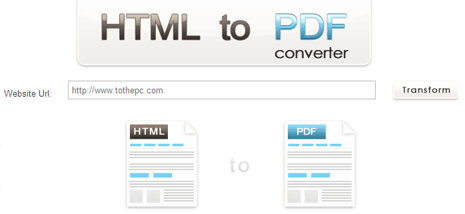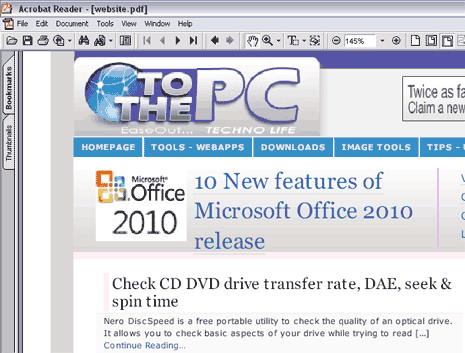 Related – Convert PDF Files into HTML Format on the Fly
Checkout HTML to PDF converter, for quick online conversion and saving of webpages as PDF. There is no need to install, register of login for conversion. Besides this, there are number of other tools for similar conversion like using bookmarklet convert button, Firefox addon, HTML2PDF web service.