Podcast Producers, what to expand your audience to iPhone and iPod Touch users with free iphone ready websites? VenueM lets you do same for free.
It converts any RSS podcast feed into an iPhone – iPod Touch web site instantly. To get started, create a free account and enter relevant RSS feed. Then embed the link for the same on your website or blog.
You can choose from multiple theme colors with embeddable links to use on your site. Advertising integration via Google Adsense and Admon will be launched soon.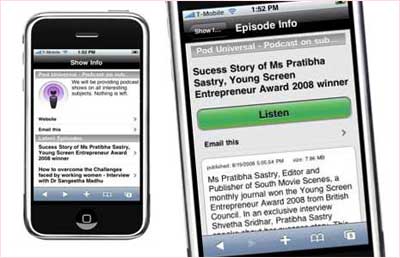 We do not have podcast feed as of now. Podcasters test drive this conversion service and let us know 'how good or not so good, this service is? – VenueM