Want to save any website or webpage is PDF format quickly? HTML2PDF is cool online tool for easy conversion of any website / webpage into PDF format. This online service converts any webpage or HTML code into PDF output, which can be quickly downloaded without any registration, software download or login.
Convert & Save Website URL as PDF
1. Open HTML2PDF online tool on the computer.
2. Enter URL of website or webpage & click convert button.
3. Right click "Download as PDF" link & then click "Save Target as".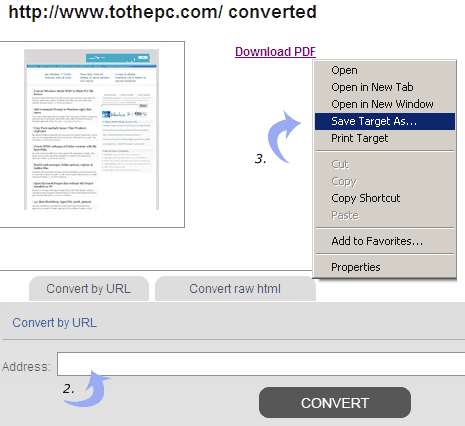 Specified website or webpage contents will be saved in downloaded PDF files. You can view and share final PDF file like any other file. Alternatively, you can use single click bookmarklet to save webpage as PDF