We have already seen loads of web tools to create animated GIFs online with ease. From making animated GIF loader images to TOP 5 web tools to make GIF online, here is another to the list 'TextAnim'.

It is as easy as it gets. A damn simple web tool for creating cool animated GIF images. No registration or login, get started by typing your custom text. Select the font type among loads of usual and special fonts.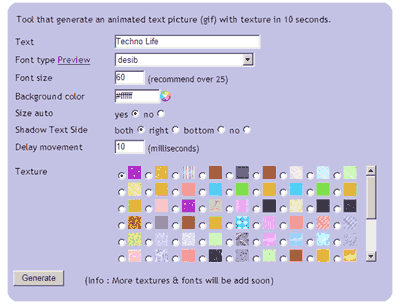 Quick check on other configurations like Font size, background color, shadow and display movement. Click on generate button for your cool custom GIF image. TextAnim also offer one click hosting of resultant image to imageshack, besides the quick download option.