Now you can easily make cool slideshows of your Flickr Photos. PictoBrowser web app allows you to create Flash based Slidedhows from your Flickr Photos. You can further embed these slideshows on your website or blog using provided HTML code.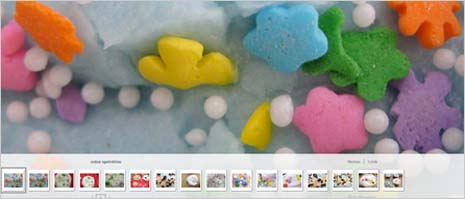 Here is the simple procedure to use this cool web app to play with your Flickr photos:
Enter your Flickr Username.
Select Images by tags, groups and sets.
Customize the display elements of the slideshow.
Paste the HTML code to show slideshow on your site/blog.
Ability to customize photo displayin the slideshow makes it a better option.You can customize number of options including: Image Vertical Alignment, Image Titles, Image Notes, Thumbnails AutoHide, Image Zoom, background color, navigation Background color.
Need of a Flickr Username is a limiting factor. This service will be more attractive if one can create slideshow by just using keyword rather than using a Flickr username.
Details: PictoBrowser – Samples – Try it
SlideFlickr is another web app that let you create slideshows using Flickr username or any keyword. You can also create screensaver of Flickr images using InstaSaver. Get set and fun with Flickr photos!