Ideally one is required to pay few hundred dollars to get a Photoshop PSD design converted into fully functional WordPress theme. Well, Divine helps you do this for Free in few clicks. It is a free plugin that allows you to convert any Photoshop PSD design into nicely coded WordPress theme. Final theme is table-less, W3C Valid Shorthand and Optimized CSS. To get sarted: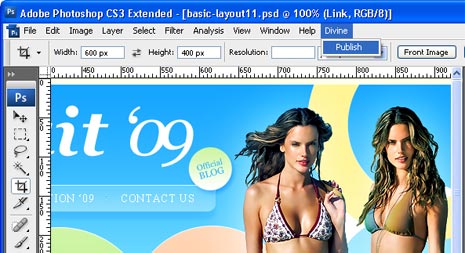 1. Download and install the Divine plugin.
2. Open your PSD design in Photoshop.
3. In photoshop, goto menu Divine > Publish.
4. Assign WordPress elements in your theme.
5. Upload your theme to see the live preview.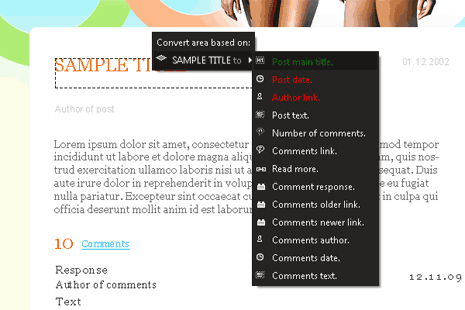 Related – Convert PSD to CSS for free with PSD2CSSonline
If you know basic Photoshop and WordPress theme architecture – Divine should be very helpful in performing difficult task of converting a PSD file into WordPress theme. Also, if you do happen to try Divine for PSD to WordPress theme conversion, share your experience with us and help other design their cool WordPress themes, what say?