PhotoShop.com was launched a while back as basic online image editing application. You can render lot of image effects by uploading and storing image for free. Now you can also upload videos and use the free space of 2GB provided per account. To get started, create a free account at photoshop.com website.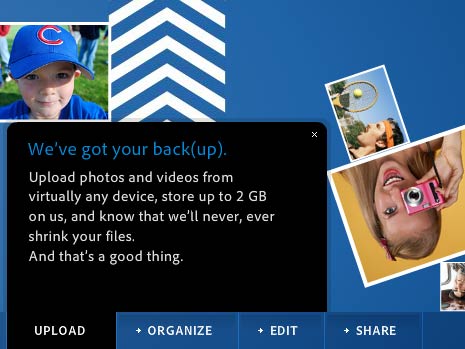 You will get custom URL like: username.photoshop.com to access your uploaded media. You can upload maximum of 200MB video file using web interface in internet explorer or Firefox. For bigger video file upload, you will need Adobe Air Uploader.
You can only upload and share videos (no embed feature), there is no option to edit videos. Try Photoshop.comt o upload videos or checkout better alternatives like TinyPic and Flickr for quick uploading and sharing of videos on the fly.