Do you have large video files that should be split in small pieces for easy management and sharing? Or do you want to only cut small portion of video file that you find interesting and worth sharing? Free Video cutter is a dead simple application to cut, trim or split any large video file into small manageable video files in desired format.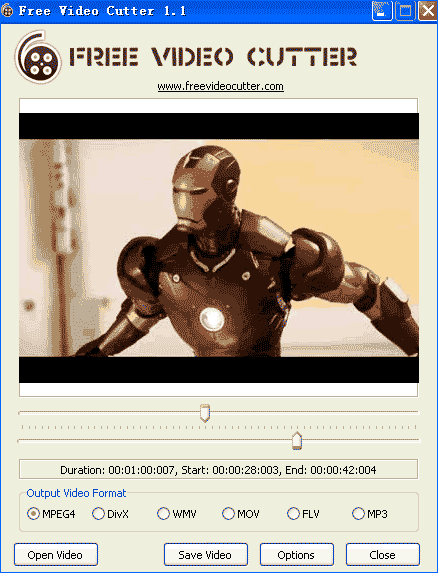 Related – Chop & Share part of Youtube Video with TubeChop
It supports number of different video formats like MPEG 1/2, MPEG4, DivX, Xvid, AVI, WMV, Quicktime MOV. To use, just open any video file and select start – end point in the video. Then select the output video format and hit the save button to grab piece of video of your interest in desired video format. Download Free Video Cutter [weblink], very simple and effective way to cut those large videos without too much fuss!