Do you want to cut specific part of your favorite video? X2X Video Trim is a free application to split and cut specific parts of any video. Just open any video in the application, select start point and end point for the video split. Click save video button to save the selected part of video on the computer.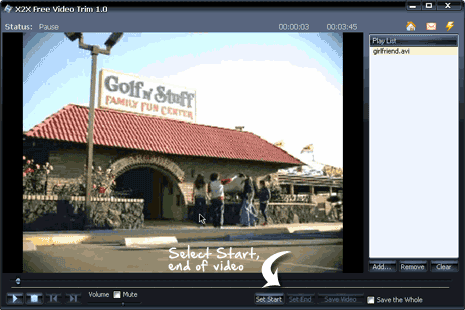 Features of X2X Video Trim cutter
1. It is a handy video player to play your videos.
2. Cut videos and save specific parts or whole video as MP3 / MP4 file.
3. You can cut videos and play them at the same time.
4. It has neat, easy to use interface.
Related – Capture & extract image frames from video file
Download X2X free Video Trim to cut specific parts of any video. It is free and provide an easy way to save those cherished parts of your favorite movies or personal videos. Alternatively, you can try similar free video cutter application.