Do you want to capture image frame from your favorite video? X2X Video capture is a free software to extract image frames from any video on the fly. Just open and play any video in this application, then click the capture button to get image frame at specific time in the video. You can also pause the video and capture image frames accordingly.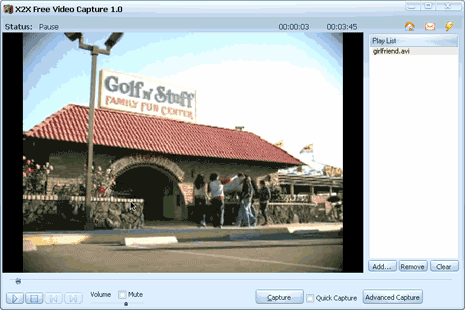 Features of X2X Video capture application
1. Its video player support most video playback formats.
2. Capture & save images as JPG or BMP image format.
3. You can customize the advanced capture settings.
4. Capture frames and play video simultaneously.
5. It is free and easy to use video capture software.
Related – Extract & download static photos from animated GIF image
Download X2X Free Video Capture software to extract image frames from any video file. It is simple and no frills way to grab image stills from your favorite videos.