VLC player is one of best and most flexible free player for video / audio playback. It can play variety of multimedia files including: MPEG-1, MPEG-2, MPEG-4, DivX, XviD, WMV, mp3, ogg. It can also be used as a server to stream in unicast or multicast in IPv4 or IPv6 on a high-bandwidth network. Now you can download portable version of VLC player and carry it anywhere in a USB drive and never leave trace behind of its usage.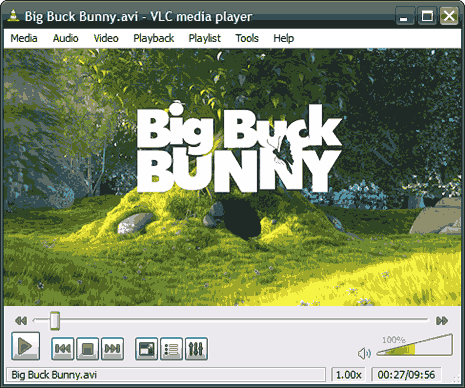 Use Portable VLC video player
1. Download Portable VLC Player [20MB for Windows].
2. Double click on downloaded file & extract its content in specific folder.
3. Launch VLC by double clicking file "VLCPortable.exe".
Related – New VLC player 1.0.0 (GoldenEye) with HD support
After extracting files into a folder, you can copy and carry that folder in any USB flash drive, iPod, portable hard drive or a CD to use VLC anywhere. You can play audio video files anywhere without leaving traces on the host computer of files playback. Portable VLC player for sure an easy, quick  and private way to play your favorite media files.