Do you want to quickly generate caps / screenshot images of a video? Video Thumbnails Maker is a free application that allows you to make thumbnails (caps, previews, screen-lists) and screenshots of video files. It is handy application for home-video cataloging. It comes with own video viewer facilitating the overall process of capturing images from any video / movie file.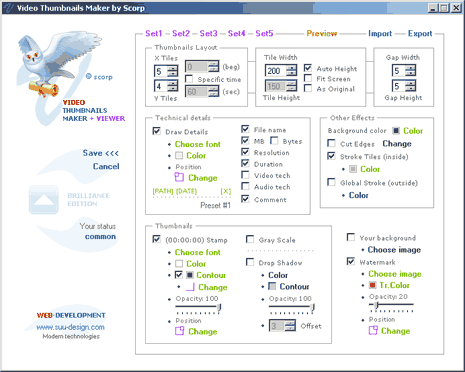 Features of free Video Thumbnails Maker
1. It supports of the batch processing of videofiles.
2. Supports majority of common video formats for playback & caps.
3. Customize thumbnail image height and width.
4. Render effects like drop shadow, grey scale and much more.
5. Import and export options presets.
6. You can pause/continue or stop active job at any moment.
7. Support languages: English, Belarusian, Russian, Ukranian, German, French.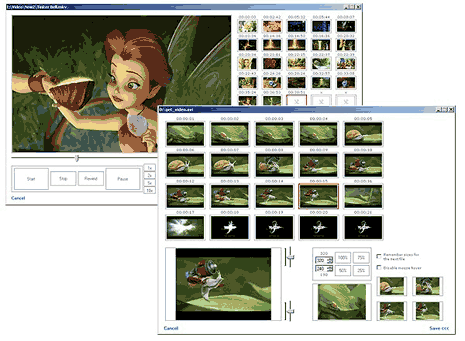 Related – Extract image frames & take screenshots from video
Free version has basic thumbnail generation feature which is enough for majority of users. One can donate and receive key to unlock more features to customize the thumbnail generation process. Download Video Thumbnails Maker [weblink]