By default hardware acceleration feature is enabled in Internet Explorer 9 for accelerated and fast graphic rendering. This allows Internet Explorer 9 browser to use computer's GPU (Graphic Processing Unit) to handle graphic intensive tasks. As a result, IE9 is able to process and load webpages faster. You can disable this feature and make IE9 to use software rendering instead of using GPU rendering.
Disable GPU acceleration & use software rendering
1. Open Internet Explorer 9 browser. Make sure you update Internet Explorer to version 9.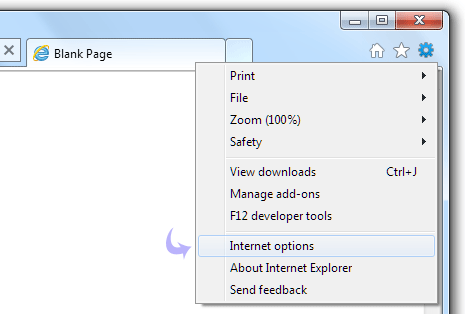 2. Click on Tools at extreme right and then click 'Internet Options'.
3. In the Internet Option settings dialog box look for 'accelerated graphics' option at the top. Click to check option 'use software rendering instead of GPU rendering'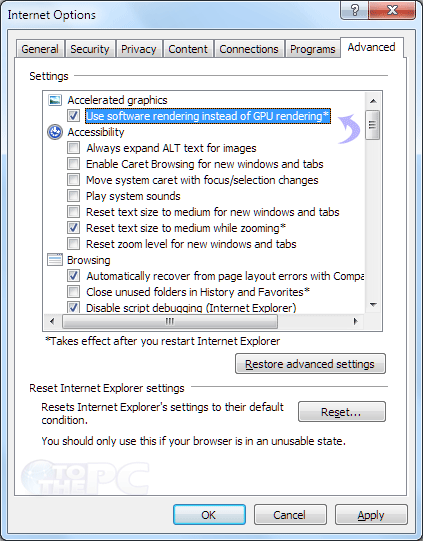 This will disable GPU hardware acceleration and allow IE9 browser to use software rendering. You enable it back anytime by un-checking 'use software rendering instead of GPU rendering' option.