Microsoft PowerPoint slideshow provide rich and interactive medium to present content to audience. Generating video of a PowerPoint slideshow has been most sort after conversion routine. We had to rely on external converter programs for converting PowerPoint PPT slideshow into video till Microsoft Office 2007. However, newer Microsoft Office 2010 has in-built feature to create high-fidelity video of any presentation.
Generate video of PowerPoint slideshow
1. Launch Microsoft PowerPoint 2010 and open your slideshow file.
2. Goto File > Save & Send and click 'Create a Video' option.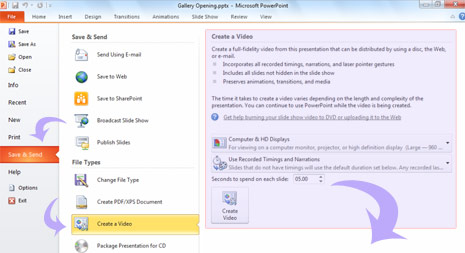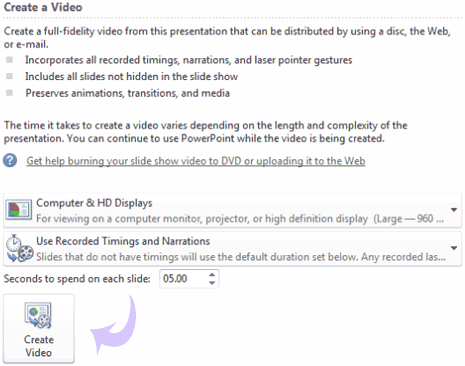 3. Select different configurations for final video and then click 'Create Video' button.
More PowerPoint 2010 Video features
1. Embed & Trim videos within PowerPoint 2010
2. Compress slideshow media files to reduce slideshow file size.