Get ready for next version bump of good old Internet Explorer. Unlike previous releases Internet Explorer 9 promises lot of new improvements and functionality in terms of webpage rendering. You can test drive how webpages look in IE 9 by download IE9 platform preview. It allows you to demo speedy rendering of webpages, next gen HTML 5 Web standards and graphics.

Is platform preview a full browser download
The Internet Explorer Platform Preview is not a full web browser. It is only an addon that allow developer and curious users to preview web elements in upcoming Internet Explorer 9 browser version.
Can I install it on Windows 7, Vista & XP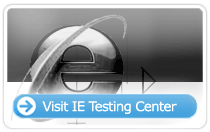 You can install and test drive on Windows 7 or Vista. However, on Windows Vista PC you need to have Internet Explorer 8 installed in addition to Platform Update for Windows Vista. Windows XP users cannot install and test drive IE8 platform preview.
To download and install platform preview, click download link on Internet Explorer 9 Demo webpage. This for sure looks interesting and more easy for designers with better support for modern tags and HTML 5 framework.