Facebook chat allows direct interaction with Facebook friends. However, few users may find Facebook chat too distracting and intrusive. Fortunately, you can disable and turn off Facebook chat feature on Facebook website. Once set to "offline" mode, this settings is saved for future Facebook login session. You can easily turn ON Facebook chat anytime as per requirement.
Go Offline on Facebook chat
1. Login into your Facebook profile and lookout for chat box at bottom right.
2. Click the chat box to expand it.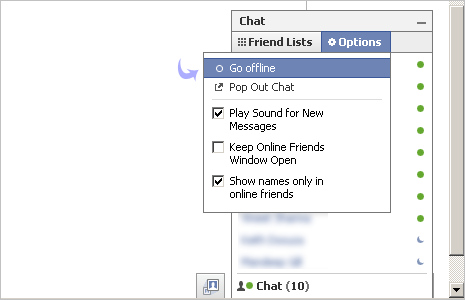 3. Click "Options" button and then click "Go Offline".
This will log you out from Facebook chat system. None of your Facebook friend will see you online in chat window, even when you are logged into Facebook checking photos, messages, videos etc.