By default, Windows will display thumbnail photo / image for videos files. If you have lot of video files in a specific folder, thumbnail view will slow down loading of video files content of a folder. You can speed up the loading display by turning off thumbnail view for video files. This will display normal video icon for video files on Windows instead of respective thumbnail photos.
Windows: Turn Off thumbnail view of Video files
1. Navigate to specific folder with video files on your Windows PC.

2. Press ALT key to view menu toolbar at the top. Then goto Tools > Folder Options.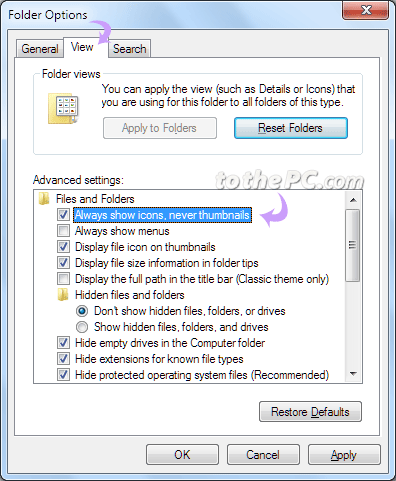 3. Folder Options dialog box will open. Click 'View' tab at the top of this box.
4. Click to check 'always show icons, never thumbnails' option under 'Files and Folders'.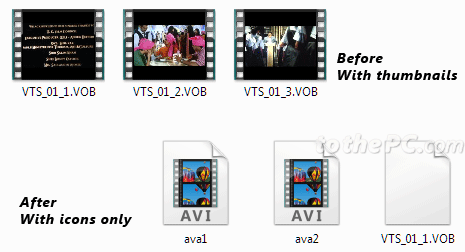 5. Click Apply and OK to save this setting. Now you should see regular icons for video files instead of thumbnail images.