Most of us download loads of music tracks on the internet. We often bump and download music from illegal websites (because legal ones cost, right!). Well, if you are into vintage and genre based music – then head over to Free Music Archive website. It has over 5000 music audio tracks ready for quick play and download.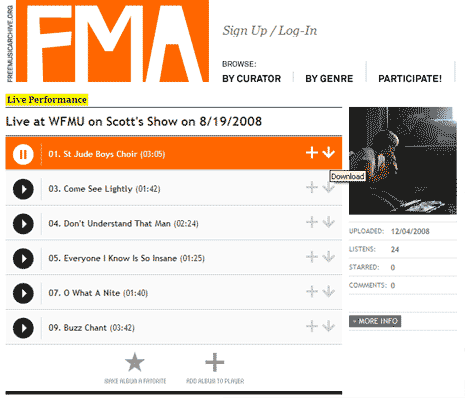 You don't have to register to listen or download any song listed on the website. To get started, you can head over to Free Music Archive samplers at Volume1 and Volume2. You can browse tons of songs by Curator and genre.
If you really love music by specific artist, there is even donation link with money directly delivered to creator's paypal account. Do some browsing and downloading of different kind of music at Free Music Archive [via] (don't expect hottest songs aka Britney on the website!).