Google+ Plus button is another easy way to appreciate and like webpages. Once you click +1 button on specific webpage, reference for the same is saved in your Google+ Plus account. Over a period of time, you may have +1d many webpages on different websites. Do you want to download and view all webpages +1d till now? With the help of Google Takeout backup service, you can download and save list of webpages where you clicked +1 button. List of +1 webpages is saved and viewed like normal HTML bookmarks webpage.
Export & download Google+ webpages & bookmarks
1. Open google.com/takeout and login using Google account that you use to access Google+ Plus service.
2. Click 'Choose Services' option and then click +1s button. After processing it will display estimated files and its size for downloading your Google+ Plus +1d posts information.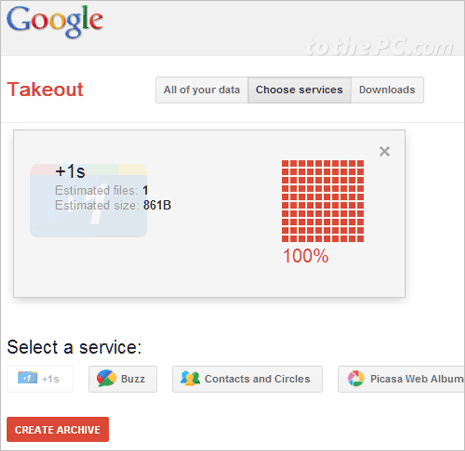 3. Click 'Create Archive' button at the bottom to proceed. Then click 'Download' button on the next screen, once the processing to create download-able archive file is complete.

4. You will get prompt to enter login password of your Google account associated with Google+ Plus service. Once you enter login details, archive file should start downloading.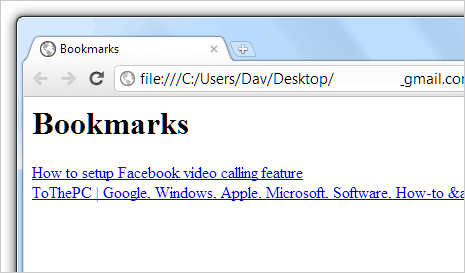 5. Downloaded archive file will be a zip file. Double click it to extract contents of the zip file. It will contain simple HTML file with list of (active) weblinks or webpages that you have +1d.
Video How-to: Save Google +1d bookmarked webpages
If you have been actively +1 (ing) favorite webpages on the internet, you can download the complete list using above method. After download, you can add +1d weblinks to browser bookmarks or save the downloaded file for future reference.