ICQ has launched all new version 7.0 with cool new features. If you have downloaded ICQ 7.0 and now want to give new look to the application, then check out ICQ 7 skins. You can relish handy features of ICQ in new looking ICQ interface by installing any of the 9 available custom ICQ skins.
Download new ICQ 7 skins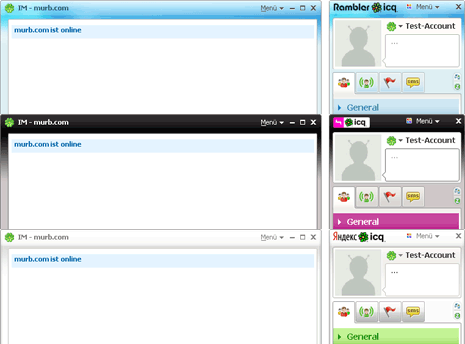 Checkout collection of 9 cool looking ICQ 7 skins download. You can click on thumbnail image to preview skin before the actual download and install.
How to install new ICQ skin
Select the installation directory [C:\Program Files\ICQ7.0] during the setup. Once skin is installed, you can access it by going to option Customization > Tweak. To remove skin, use Remove add-ons button on the same option windows. Ready to give new look to ICQ?