SWF Flash movie files are relatively difficult to create (for armatures) and editing them is even more difficult. Free program "SWF Modify" allows you to edit Flash SWF file with ease. It allows you to modify and edit frames contained in a SWF flash movie file. You can preview play the modified file and save it for future use.
Features of SWF Modify program
1. Allows you to delete items from Flash movie.
2. Replace any item with text or picture.
3. Export shape, movieclip and sound resource.
4. Image support transparent background.
5. Open SWF file & allows editing of its frames.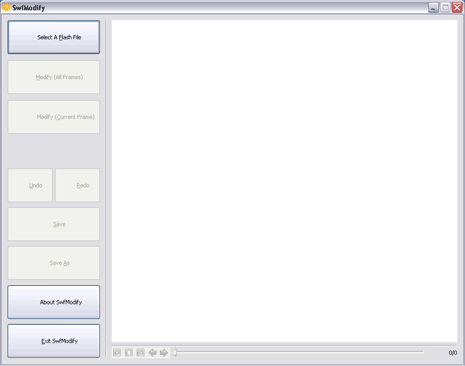 Download SWF Modify to edit and modify SWF flash movie files on the fly. It supports Windows 7,a Vista, XP and is all free for download, use.