Instagram has been introducing new features to take its reach beyong mobile phones. After dedicated Instagram web accounts feature, we have web embeds feature live on Instagram. Now users can embed any public photo or video on their personal website, Blogger or WordPress or Tumblr blogs. Besides the actual photo and video – Instagram logo and associated usersname will appear on the embeded content.
Web embedding of Instagram photos & videos on website
1. Open specific Instagram page like instagram.com/username from which you want to embed photo or video. Besides your own personal Instagram profile, you can also embed content from other people's Instagram profiles (provided content is public and not set private).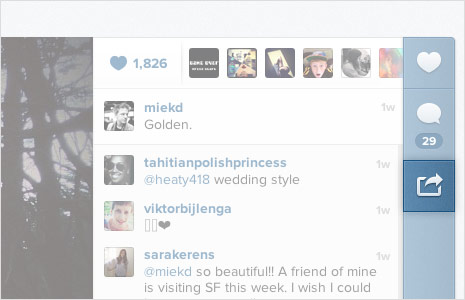 2. Click to exapnd any photo or video and look for option on the right side. Click on right curve arrow button on right bar. You should see small pop-up box with the embed code.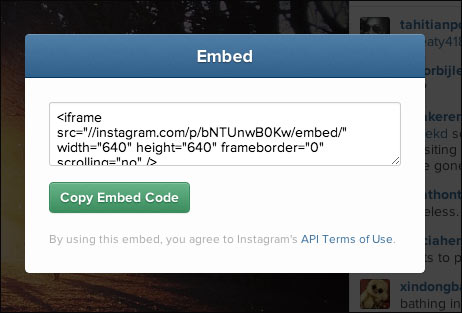 3. Just copy this embed code and paste it in your website. Since it is an iframe code, it should work on majority of online platforms. As such, content should re-size automatically or else you can manually change width-height settings in the embed code.
Instagram just got more interesting with web embeds feature. With more people sharing their Instagram stuff on online websites – Instagram will get further kick in users and visibility. [Image Credit – Instagram Blog]