Do you want to access "text only" copy of webpages? Textise makes this damn easy, just enter the URL of any webpage and click the textise button. It will load text only version of that webpage minus CSS or HTML formatting. This is very useful when you want to copy or save text only version of webpages for quick read or printing.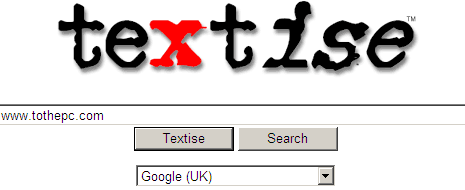 You can also integrate this feature in your Firefox browser using textise firefox extension. After you install this plugin, open any webpage, open right click menu and then click on text only view (textise) option. You will see text only version of specific webpage real quick.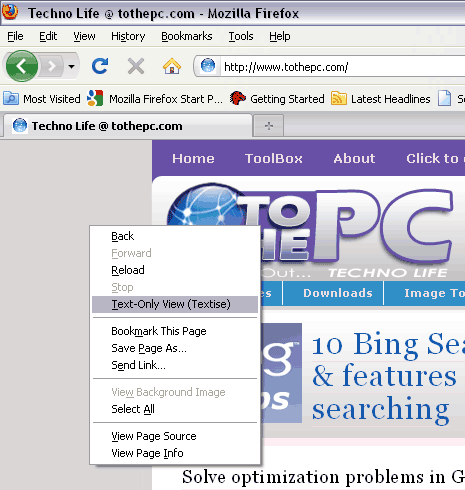 Checkout textise for quick online extraction and creation of text only version of webpages. Alternatively, download Textise firefox extension for even quicker access within Firefox. Very easy to use and useful, what say?