Every computer user has different type of software installed on the computer. There is a unique serial number or product key that identify ownership of specific software program installed on the computer. In case you want to reinstall the operating system and other software, you need to know serial number of software on the computer.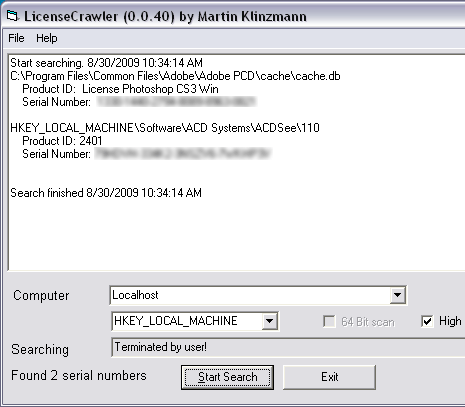 Related – 10 product key / serial ID reveal & recover tools
There is manual time consuming way to look for software CD cover, emails and references to get serial numbers. You can cut the effort and do this automatically using cool application "License Crawler". This application scans the Windows Registry for Windows product keys and other serial numbers / licenses. You can save displayed serial number information as text file.
It is a portable application and does not require install. Just download, unzip and double click to launch the application. It only show serial number information of few software on the computer. Still, it is handy enough to backup serial number of basic software installed on PC. Download License Crawler [weblink]