Just like webpages, every tweet has unique URL address for quick and easy reference. You can find specific tweet URL and add reference for the same using that weblink / URL. Following are few simple ways to find unique URL of specific individual tweet(s) on Twitter.
From Twitter profile page
1. Login into your Twitter account.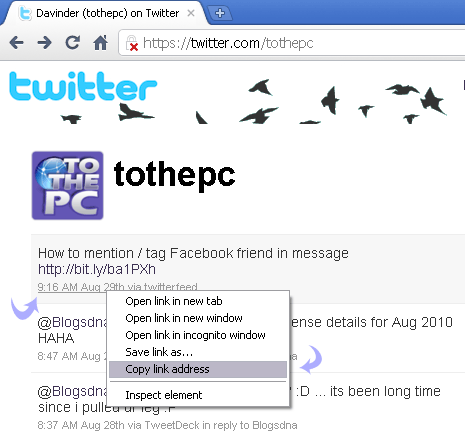 2. Right click on "time & date" information below tweet and click "copy link address" or "copy shortcut" for copying URL of that specific tweet.
Individual tweet page
1. Click through "time & date" link below tweet to open individual tweet page.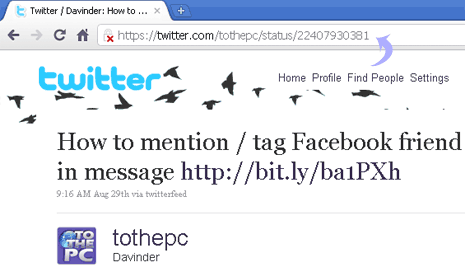 2. Then copy URL of the tweet, as displayed in the address bar of the browser.
After copying individual tweet URL, you can always link to it by adding quick reference anywhere as per requirement.