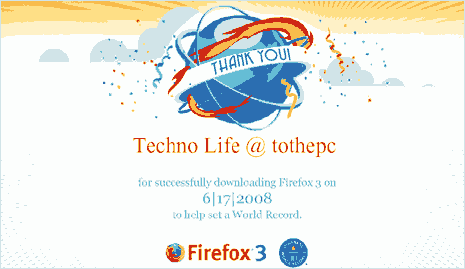 Above is our certificate for downloading Firefox3 on 'Download Day – June 17, 2008'. This world record attempt generated more than 8 million Firefox 3 downloads in 24 hours.
People at Guinness World Record are still reviewing this attempt and formal record announcement will be made later. In the meantime you can flaunt your contribution of downloading Firefox3 with a personalized Firefox 3 Download Day certificate.
Click here and enter your name in the box provided. Your certificate should pop-up real quick!