Getting all messed up in coding CSS for perfect text decoration? Well, Typechart is handy place to view different text formatting and grab related CSS code.

You can preview and compare web typography on the basis of typeface, emphasis and font size. Besides, you can preview text for Windows and Mac with a click of a button.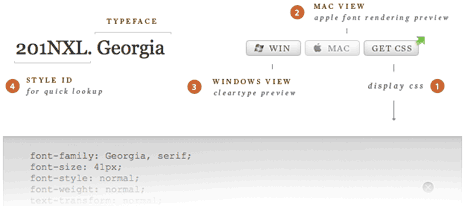 Once you like a specific text formatting, click on 'get CSS' button and grab the CSS code ready to be used in your design. Of course you can customize that code further as per requirement.
Checkout TypeChart, a very useful place for big time help to  beginers to format text using CSS. Just preview text and grab the CSS code, neat!