There are number of paid iPhone apps listed on the app store. Good percentage of these paid apps go Free after some period of time. Tracking all those apps going free and loading up on your iPhone isn't easy. FreeAppAlerts website makes this all easy and simple. It is a free alert service to notify about latest paid iPhone apps that are now Free.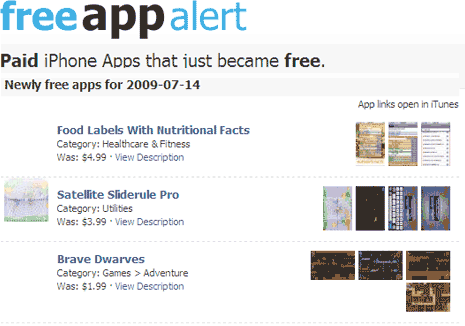 Related – Get Email alert when your Wikipedia pages are edited
You can get alerts for latest free iPhone apps on email or Twitter. For email alerts signup for free daily email newsletter powered by Feedburner service. For Twitter alerts, just follow their Twitter ID @freeappalert. Of course, other way to stay informed about free apps in visiting the FreeAppAlerts website. Interesting and very useful for iPhone users.