Just like gifting music, now you can also send apps as gift to other users on iTunes. You can only gift apps to other users of the same country (for example US app store to US app store). Also, you need to use credit card on the account for app gifting. Use of gift cards and other types of payments will not work for gifting paid app on iTunes.
Send paid app as gift to users on iTunes
1. Login to your iTunes account & accept new terms of policy.
2. Then click 'Gift App' button on the app listing screen.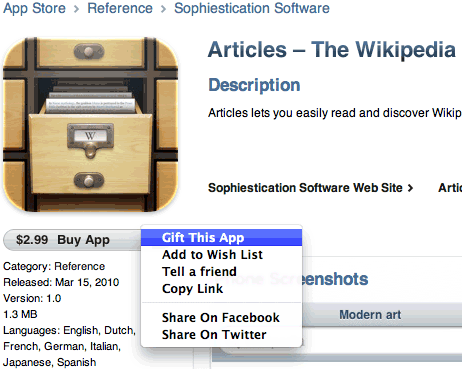 3. Just like song / music gifting feature, you will get number of screens to enter name, email address of person you are gifting the app to complete the gift process. [via TiPb]