Do you want to stay updated with new emails from Hotmail account while browsing web in Firefox browser? You can easily do this by using Hotmail Watcher Firefox plugin. You can configure it to auto-check for new messages in your Hotmail account from Firefox status bar.  It can send sounds, display or blink notifications for new mails.
Hotmail Watcher Addon in Firefox
1. Install Hotmail Watcher addon from Firefox addon page.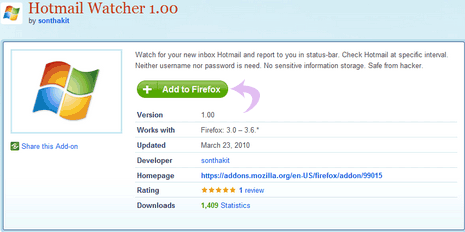 2. Restart Firefox browser and you will see a Hotmail icon at the bottom right of your browser.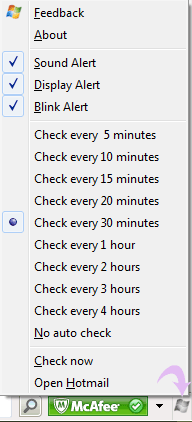 3. Change preferences to check Hotmail inbox at specific intervals or if you want to get redirected to your Hotmail inbox in your Firefox Browser. This is a very handy addon to keep you update with you MSN Live account or Hotmail account.