When you reinstall windows or Mozilla firefox browser, browser bookmarks are also deleted. You can easily backup bookmarks (favorite links) from Firefox browser as a small backup file. Once you are done with the reinstall of Windows and / or Firefox browser – import the bookmarks backup files and you are all set to access same bookmarked links within Firefox.
Backup bookmarks from Firefox
1. Click on Bookmarks on the top of firefox browser and select Organize bookmarks.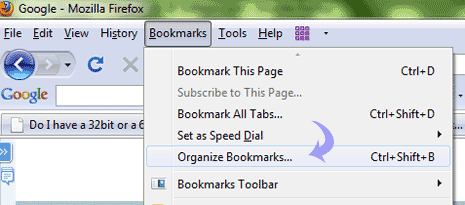 2. Now click on Import and backup option and click on Backup.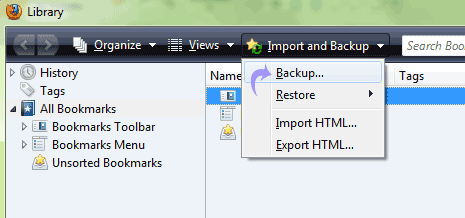 3. Save the file anywhere on the hard drive from. You can easily use this file to restore Firefox bookmarks or favorites.
Restore bookmarks in Firefox
1. Open the Bookmarks > Organize bookmarks > Import and Backup > Restore
2. Now Select the backed up file already present on your hard drive to restore the respective bookmarks on your Firefox browser.