Are you tired of clicking popups and hops for getting final file download link on websites like Rapidshare, MegaUpload? Simplify life while downloading files from such websites using free tool JDownloader. It is an open source, platform independent, java based tool to manage and easily download files from one-click file hosting online services / website.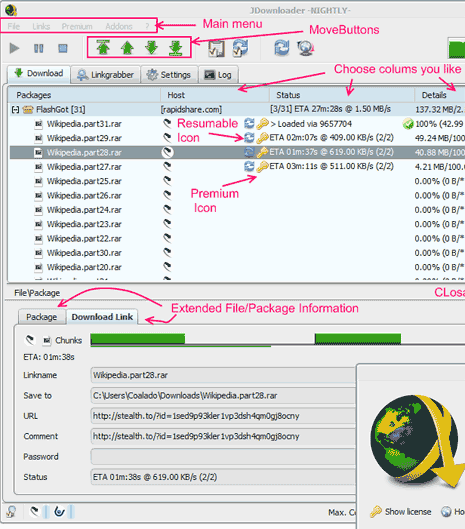 JDownloader tool features
1. Allows downloading in multiple paralell streams.
2. Support captcha recognition, automatic file extraction.
3. Also support "link encryption" file download website.
4. Support top download sites like Rapidshare, MegaUpload.
5. Works fine for free and premium account users.
6. It can import CCF, RSDF and the new DLC files.
Download JDownloader free tool to easily manage and downloading of files from top file hosting websites like Rapidshare and MegaUpload. A must have tool for regular file downloaders.