Facebook got vanity custom URLs with username like facebook.com/username – this feature created lot of buzz with many trying to get hold of premium and more rememberable usernames. Facebook has extended the use of usernames to login into Facebook account.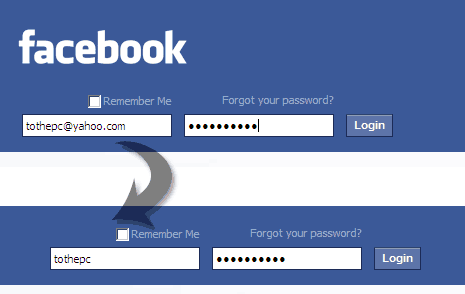 Also See – Surf Facebook Lite faster on slow internet connection
If you have selected username at Facebook, then instead of using email ID and password at login screen – you can login using username and password. Entering username instead of email ID for sure is much more easy and less time consuming. Like the new plug for easy continued Facebook addiction? [via Facebook Blog]
Note: Old system of using email ID to login still works. If you do not have Facebook username, click here and grab unique username for easy Facebook login!