Facebook is used lot of people throughout the world. Majority of users are young and techno savvy wanting to interact 24X7 through their Facebook profiles. With lot of stuff going on Facebook, certain things are not deemed satisfactory for young minds. As a results, Facebook has minimum age restriction for creating Facebook account.
Minimum age to sign-up at Facebook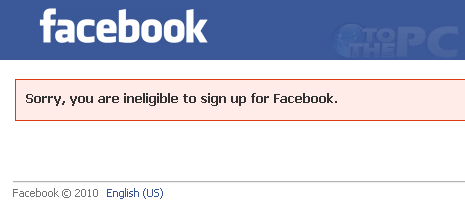 You must be 13 years or older to be eligible for sign-up and creation of Facebook account. A user below 13years is not allowed to create Facebook account. If you provide wrong age information, your Facebook account may be terminated on discovery of your actual age. Facebook also provide resources to parents to keep check on under-age Facebook usage.