Google Logos across different Google service has undergone little makeover. New look gives more prominent space to name of specific Google service being used. Product names of each Google service now appear in large, clean, simple blue lowercase type alongside the usual colorful Google logo.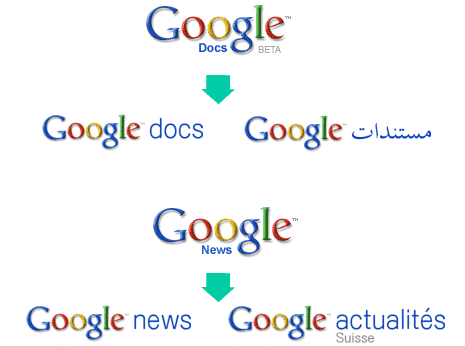 Related – Google Logos, download fake or original G logos
New logos are already live for few Google services including: Google Labs, Google Moderator and Google Code. In coming weeks other Google services like: Google Maps, Google News and Google Docs will also sport similar new logo look. This logo makeover for sure is good, as it makes prominent reading of specific Google service being used.